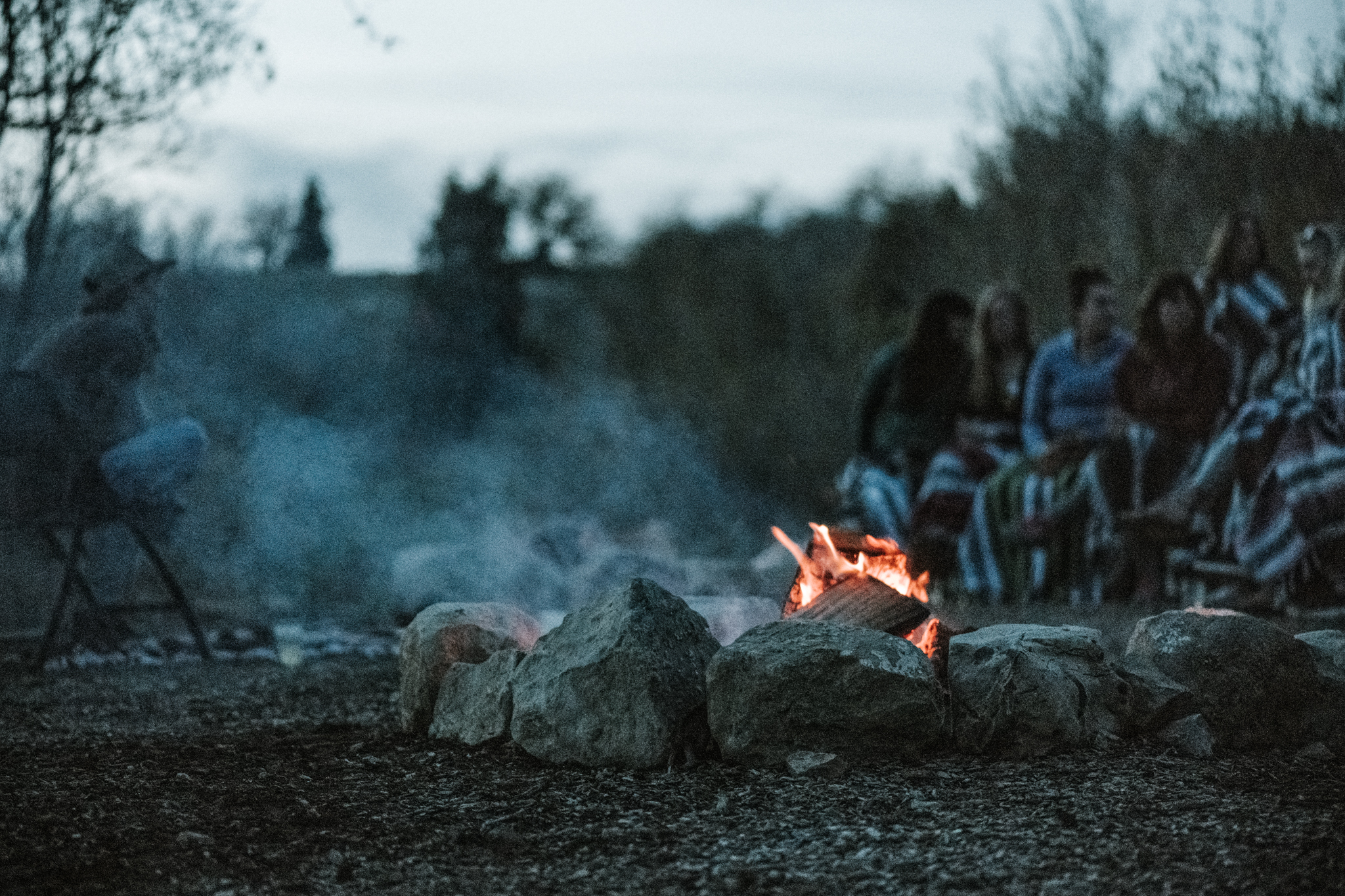 I had the amazing opportunity this year to attend the very 1st Unraveled Academy Retreat in Fairview, Utah! I went in with no expectations and left with new friendships. I am so glad I made the decision to invest in myself and make this photography trip to this gorgeous cabin in the remote Utah mountains.
Well the first night was introductions and why where were "here" dialogues. Some tears, lots of hugs and words of support. We were given these really cute tote bags on our arrival filled with awesome gear. Some crystals (selenite, citrine), palo santo stick, a coffee mug (that I still drink out of every day since the retreat) and these really, really cool baja blankets which kept us nice and warm on the mountain. Night one felt pretty good so far.
So later that night, I got super sick and you'll never guess what it was?!?! Altitude sickness! I mean who knew that a sea level girl who get so sick being so high up. What a mess I was. I had my head in a bucket off and on for most of the trip and everyone was SO freaking kind and caring. I was walking around like a zombie. It was kinda sad. LOL . Long story of it all the hosts, Founders of UA- Sarah & Co were SO fantastic at making sure I was ok and feeling better. They tried to always make sure I had what I needed to get some rest.. even offered the master room to me! Words cannot express the gratitude for the kindness. I mean it totally sucks being away from home when you are sick. But get this- with that being said, I flew all the way to Utah and wanted to make sure I didn't miss out on all of the awesome stuff going on- as horrible as I felt. So I would power nap in a nook somewhere and reserve my energy. Then summon up the "might" to attend each class. the chef made the most amazing soup on Saturday that I just gobbled up, it was probably the first thing I could hold down...AND as crazy as this sounds, I still had THE best time and would totally do it again!! I could never put a value on the relationships I made at this trip worth every bit.
Wanted to share some of my photographs with you. XO
I am going to break this segment of the blog up into several parts since there is A TON of content I want to share.
Sooo funny thing too, I also forgot to mention this thing with our bus.. the switchbacks were so crazy going to the cabin that the bus couldn't make the rest of the drive up to the cabin and the driver dropped us off at the bottom of the hill. Everyone at the cabin that had cars, made several trips up and down the mountain to get all of us up.
I instantly made friends with Sarah Case! She is such a rad, kindred spirit! We talked the ENTIRE way up to the cabin. We instantly cliqued! I will never forget the precious time we had getting to know each other on the bus. She has a very special place in my heart. Sarah is a cancer survivor, a veteran, amazing mama, talented photographer and also now my new friend for life.
Heather Hackney is another awesome girl I got to hang out with in Utah. I have been following her work for awhile and it was such a pleasure to finally hug her in person. She is everything I thought she would be and I hope we really get to hang out again someday.
These are photos we took of each other in one of the rooms at the cabin.
Kevin Lowery Mentoring Class
First thing after breakfast on the morning of the 5th- Cinco De Mayo Day btw. Kevin Lowery kicked off the classes and Kevin Lowery is for lack of a better work- UHMAZZING! He really is such a positive person! He truly knows how to make people feel special and loved. SICK AF and all, Kevin took the time out and sat down to talk with me; he totally had a "pow wow" soup lunch with some of us and it made us/me feel MIGGHHTTY special. He is such an open book and a rad human being. His course included two segments of a couple session as well as an "in-classroom" course on blogging. Lots of good stuff happened. Here is the series of photos taken by me from his portion of the retreat.
Co Hodges's Class Session
Co Hodges is such a kickass chick!!! She is one of the founder's of Unraveled Academy & her passion for teaching inspires and encourages so many other women to follow their hearts. She fosters a community built on this beautiful, amazing, positive environment which creates a safe space to learn and grow with others. Not only is she an incredibly talented photographer, she's an awesome educator, and I am beyond stoked to also call her my friend! The next series of photos are taken by me during Coleen's portion of the retreat. A couple of the photographs in the series were recognized by LooksLikeFilm & Twyla Jones Photography.
Sarah Driscoll & Elise Meader
These two chicks are two peas in a pod! It was soo awesome to get to meet the dynamic duo of Root & Bud. Sarah & Elise are two best friends to have teamed up to kill the east coast with their skills and awesome vibes. Sarah is co-founder of Unraveled Academy and Elise is her childhood best friend who both make up the "root and bud" of each other's lives. Sarah loves to write and Elise loves her oils!! These two are just a pair of down to earth chicks who keep *ish real but are just as sweet and kind as they come. At this portion of the class the altitude was really starting to get to me so I unfortunately was not able to get a lot of shots from their class session. They styled this beautiful darling family! I loved the colors and collaborative styling for their session.
I have been wanting to meet Jayme Ford for some time now and was not surprised by her laid back, "go with the flow" approach to her family sessions.
Jayme recruited a gorgeous family from Orange County, Ca. The mother, Sonja, is a photographer as well! Sonja's family was so full of life and emphatic joy, they were such a joy to document. Her youngest son was the life of the party. Tromping around in his flip flops, roaring rambuctiously at us. Check out how gorgeous Sonja's family is! These were photos taken by myself. Shortly after this session took place I started to feel ill again and retired to my room for the rest of the evening.